Jess and Jacqara (Cara) Jackson have a soft spot for copper. Over the last ten years, they've collected copper jewelry, home appliances, and trinkets, so it was almost inevitable they would name their space Copper House when the time came to open their doors.
"Copper is a healing metal," says Jess, "it removes toxins from your body and environment. We want to make sure our space makes you feel better when you leave."
Founded in late 2018 on Detroit's Northwest side following the legalization of recreational cannabis in Michigan, Copper House is neighborhood-based, cannabis-friendly hostel and event space that can be rented out to community members and content producers. Guests can request add-ons designed to support personalized healing such as meditation sessions, yoga, massage therapy, budtenders, and more as "concierge services." 
"You are able to regroup on yourself, check in on yourself. I've learned new methods of how I can practice self-healing through these events we host," says Cara.
"When we were in London and got engaged on our Europe trip, we stayed in a hostel with community ambassadors, but we always felt self-conscious about displaying affection," explains Jess, recalling the origins of Copper House. "There's an erasure of Black lesbian space, we have to create them for ourselves. "
Copper House seeks to be a home away from home for the queer community," she adds, "this is intended to be a place where folks don't have to question who they are."
Ballroom and house culture serve as an inspiration for Copper House, as does the value of chosen family among queer people. Less known is the historical connection between the LGBTQ+ community and the acceptance of cannabis for medical, and later, recreational, purposes.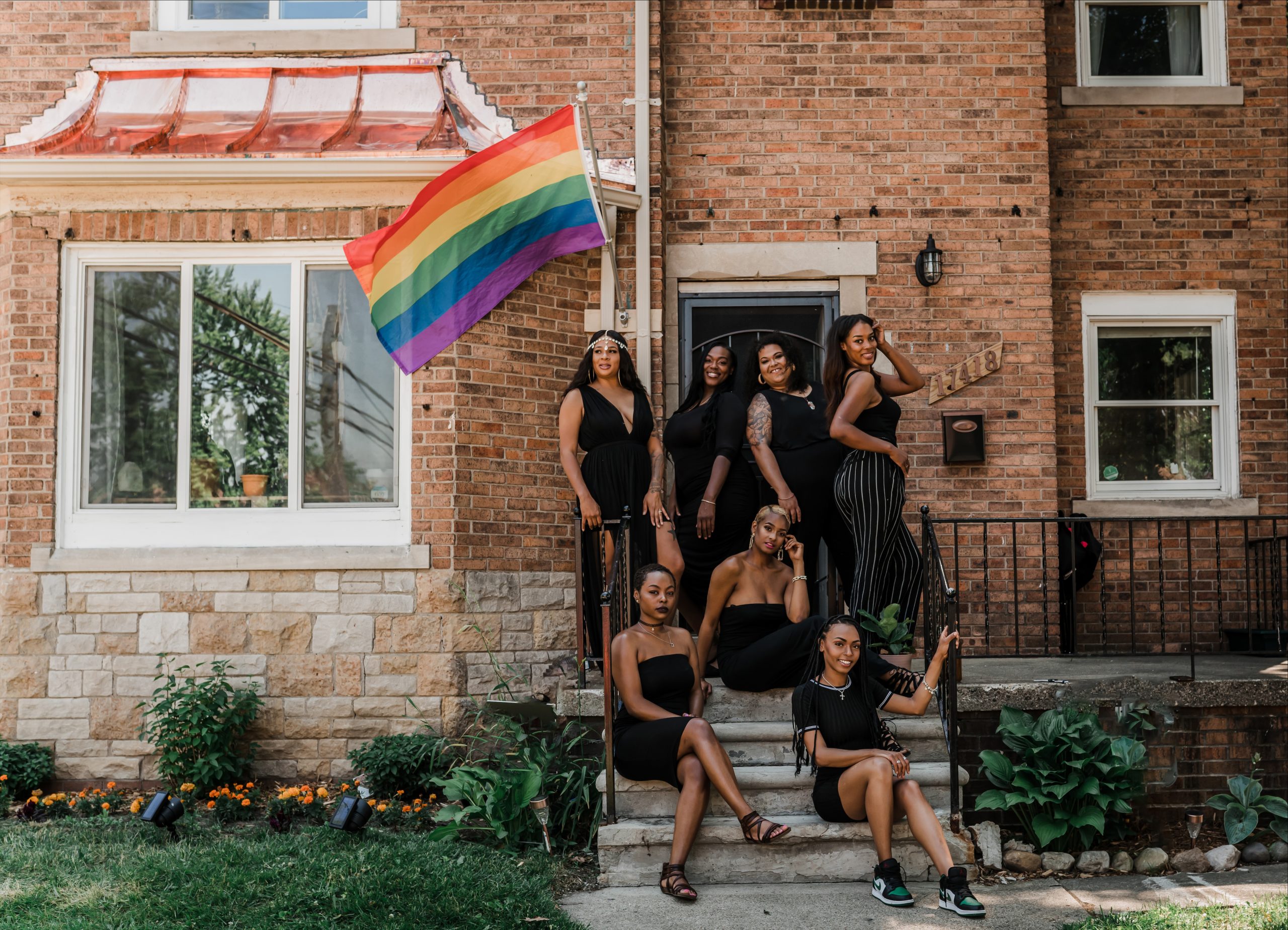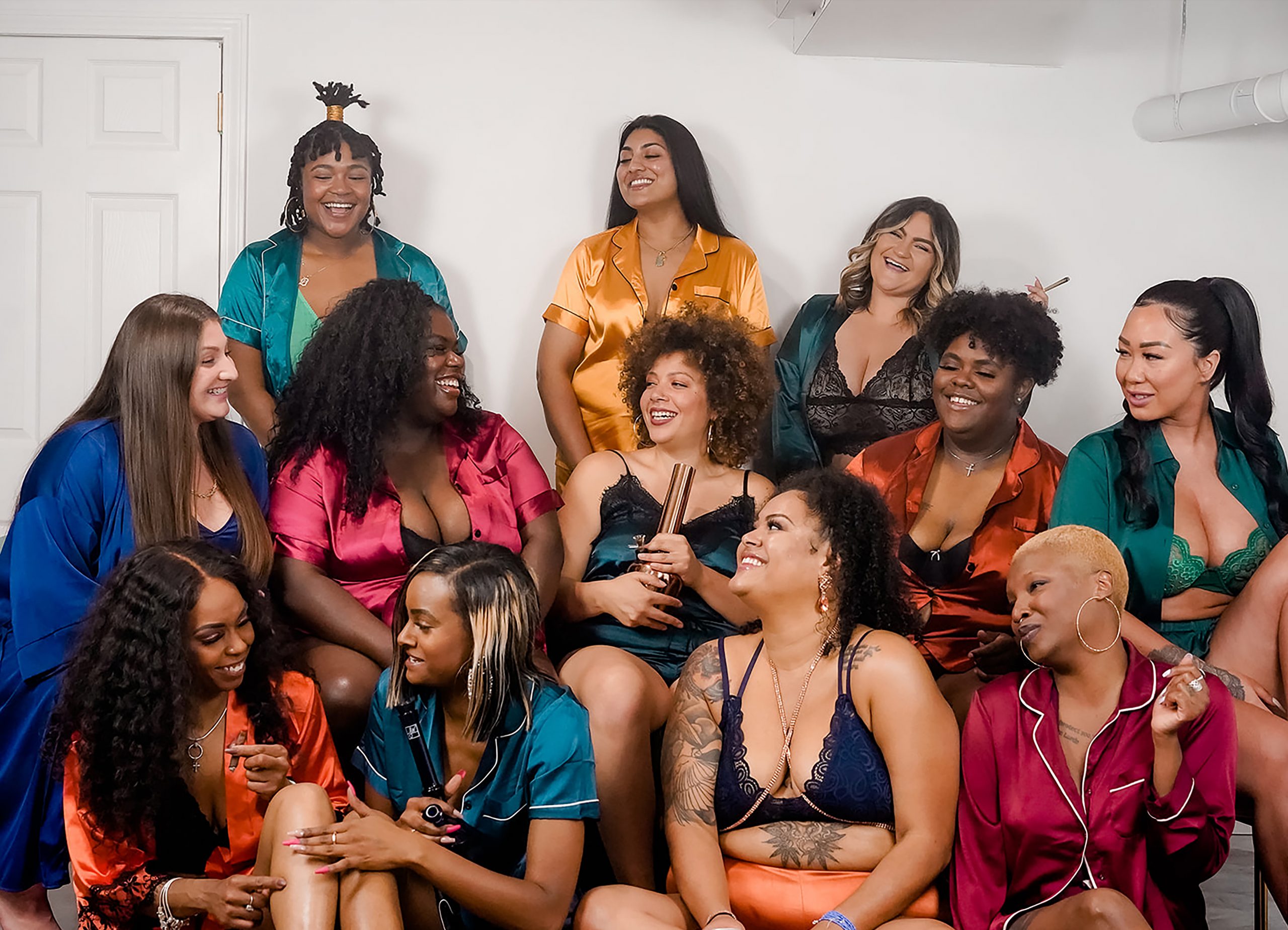 "During the HIV/Aids epidemic, it was LGBTQ+ [rights] advocates in California who fought for the use of cannabis among HIV-positive patients because it increased appetite and extended their life," says Jess. "We've always been advocating for legalizing things that have been socially stigmatized." 
Cara and Jessica's professional background and day jobs support their community work; both agree running Copper House doesn't feel like work and more like a learning opportunity. With an academic background in wildlife conservation and ecology, Cara is an operations manager at a medical marijuana facility. Jess describes herself as an advocate and activist first, working as the director of external affairs and social equity at Common Citizen, a vertically integrated cannabis producer in Michigan, and founder of LOUD. Social, a content marketing agency she uses to increase the visibility of larger-bodied women through social media campaigns. 
"I started taking CBD products to manage my back pain. There's stigma [surrounding] products with THC, and it took a lot of education on the benefits of taking cannabis products with THC in it, but I've been able to talk to folks looking for medical relief," says Cara. 
Jess agrees. "My engagement with cannabis saved my life," she says. "When we first started hosting kickbacks, I got terminated from my executive level position and it was because of an association with cannabis. I think there is a way to heal some generational trauma through the medicine in the plant and the opportunities for wealth-building."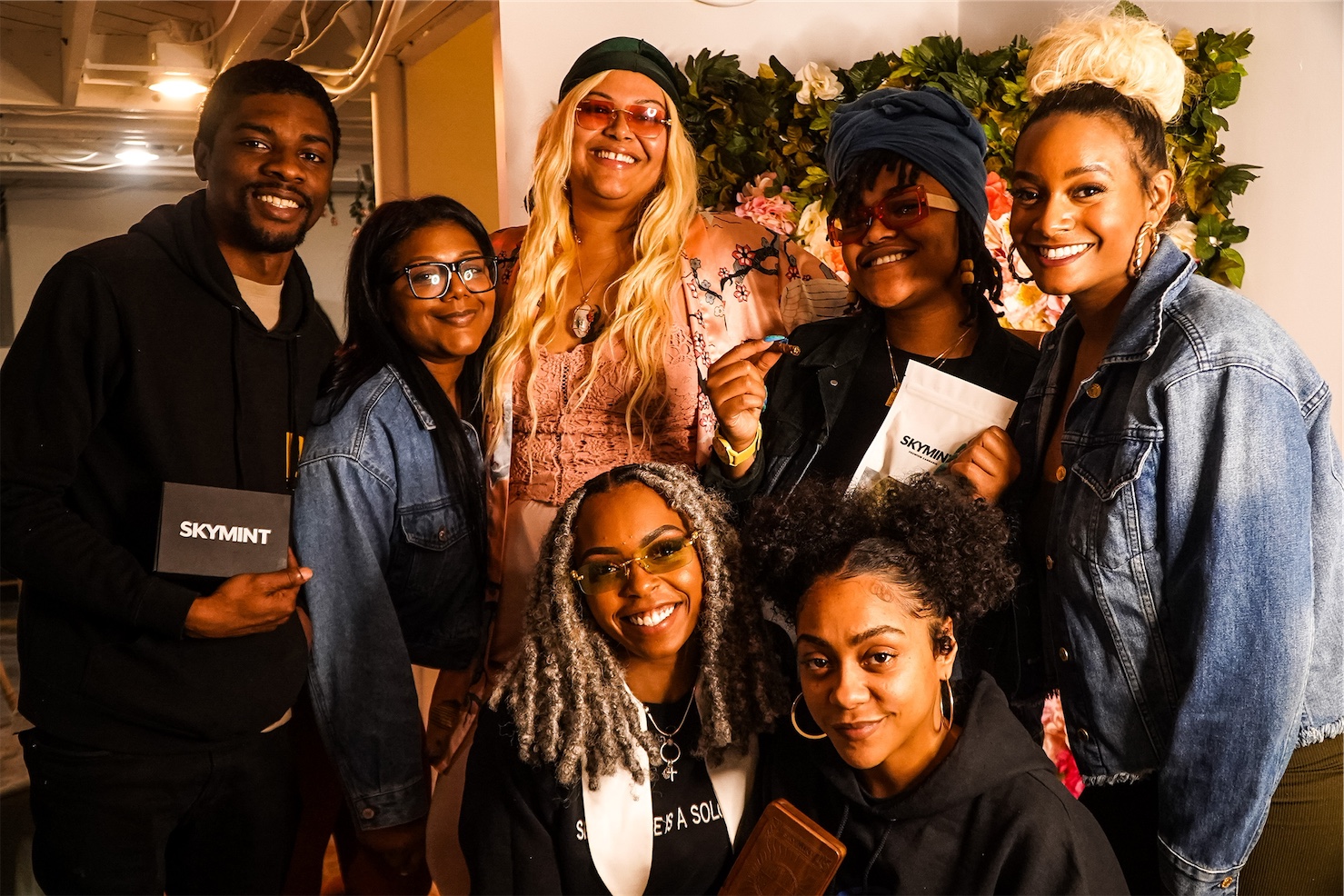 Copper House is intentional about pursuing partnerships, working with local, Black, queer, and/or women-owned businesses to help resdisribute wealth into the community. A recent basement remodel, notes Jess, saw about sixty thousand dollars paid to local businesses. They have also made it a habit of donating one or two events to community members who want to use the space for their own ventures.
"We live around elders. When we first moved here, I served on the neighborhood association board of directors. I interviewed community members to hear their perspective [on cannabis], and incorporating that feedback is integral to what we do. I know they don't want to smell like weed, so when you walk by our house, you wouldn't even know about it," explains Jess. 
"Establishing roots," as Cara puts it, is endgame for the Jacksons. Whether that manifests itself in multiple Copper House properties, assisting folks with home ownership and building generational wealth, or expanding the current house into more of a boutique hotel-size venue—building a legacy is on both their minds. 
"I want to see industries redistribute equity and ownership in communities who have not only been left out and criminalized, but systematically barred from access," Jess adds, "I want to see my people thrive, I want to see my people heal, I want to see my people grow." 
"Legacy is what I see my people in."